Order & Shipping Info

Production Schedule
I make my marionettes one at a time in my shop in Venice, Italy. Occasionally, I'll have one made and ready to send, but this is the exception rather than the rule. Orders are currently shipping within three to five weeks from the date of order.
Shipping Times and Costs
We ship worldwide from our shop here in Venice, Italy.
Times
2-4 days throughout Europe
5-10 days to North America
7-15 days to the rest of the world
Costs
We do not charge for shipping until your order is ready, at which time we will send you an email invoice for actual shipping charges.
Costs naturally vary depending on marionette and destination. The charge for shipping is $35-$60 for small marionettes and $55-$85 for large marionettes plus $5.68 for insurance.
How to Place and Order
Paying By Check
Send us an email with the name of the items you would like to order and we will get back to you with the details you need to complete the order payment.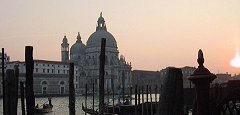 Please email us with any questions you might have.